Overview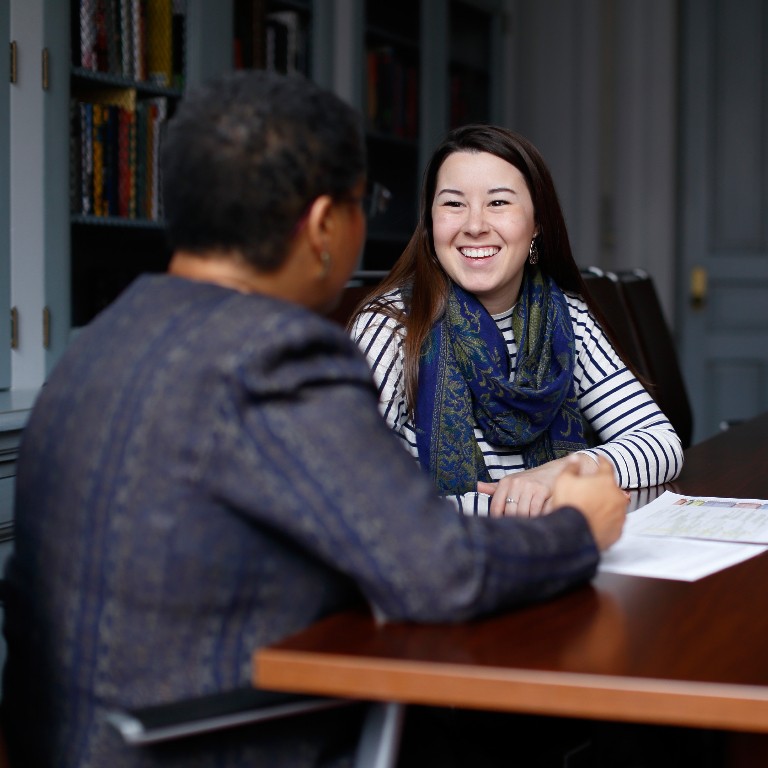 An Informational Interview is a conversation with a professional, alumni or member of an organization or industry that you would like to learn about, where you can gather first-hand information about careers and majors you are considering. Informational Interviews help you enhance your conversational skills, gain industry knowledge, and expand your network of professional contacts.
Use this tool to find out what to do before, during, and after an informational interview.
An Example
Suppose you have an interest in becoming an animal behaviorist, but you have never had the opportunity to talk with someone in this job before. You have read a lot of information online, but you would like to learn what the job actually looks like and what you can do now to prepare to enter the career field. Your classmate tells you that their sister is an animal behaviorist and likes to talk with people interested in animals. Your classmate asks her sister if she would be interested in talking with you, and she agrees and provides her email. You contact her through email requesting a 20-30 minute phone call to learn more about her work. In this phone call, you ask a variety of questions and walk away with a better understanding of the career field.
Purpose of an Informational Interview
Informational Interviews can help us at any stage of our career journey, whether we are just starting to explore careers or looking for job opportunities or a career change. It is important to note that the purpose of an informational interview is not to get a job. It is to learn from a professional in the field, build your network, and gain professional knowledge.
If you are researching careers
An informational interview helps you:
Learn from a professional
Get frank advice about a profession or industry from someone with experience in the field
Read subtle signals about work environments that you would never find in a book
If you are searching for a job
An informational interview helps you:
Expand your network and industry knowledge
Investigate an organization, industry, or career field
Receive valuable advice about entering and advancing in a field
Get ideas for locating contacts and job leads within the profession
FAQ
Reaching out to people you do not know can be intimidating. However, you career coach is here to help! Feel free to make an appointment with your coach to discuss setting up informational interviews, and in the meantime, check out some of these Frequently Asked Questions to learn more.
Next
Back to cover letter closing
Previous